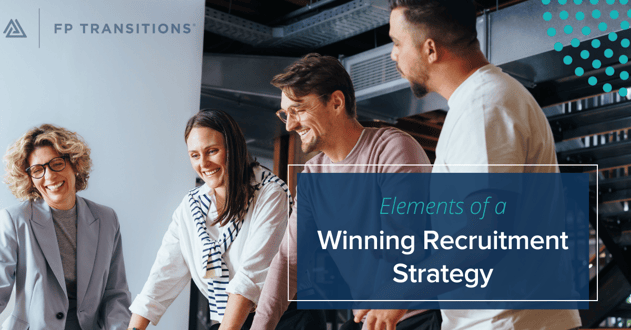 Whether you're looking for seasoned talent or up-and-coming professionals to fill out your team, a winning recruitment strategy is built with intention. It's not just about the role you need to fill, but also about identifying the type of person who best aligns with your business's culture and future growth goals.

What is the reason for adding this person to the team? Is it simply a matter of capacity? Or are there some other opportunities you can seize in the process? Recruiting the right person can also address your goals to:

- Expand your service offerings
- Diversify your client base
- Create improved operational efficiencies
- Secure continuity of client service
- Prepare for succession of business ownership

Understanding which of these align with your existing business plan will help you to tailor role descriptions and find the very best person. Setting the table for success requires vocalizing the right words, expectations and opportunities to your new hire at the outset. Additionally, this focus will help you to communicate what you can offer to attract your ideal candidate.