Designing a sustainable firm is something that requires intentionality. For most advisors, this is always the goal, but having time to monitor your progress and course-correct is simply overwhelming. It gets shelved in the back of our brains, and its not until something unexpected crops up when we realize its time to revisit our goals.
While it is important to have strong foundations - the right foundations - in place before you opt to sell or merge your practice, it's rarely too late to talk about building a stronger foundation. Regardless of how your firm came to be in business, there are likely some evolutionary shifts that you've made over the course of running a financial services firm. Sometimes the change was necessary, required by regulation or broker-dealer partners, and other times the changes are because you've added employees or new service offerings. These are all healthy and positive signs of growth!
So where are the right places to reflect and ensure you're built for long-term sustainability and success?
ENTITY STRUCTURE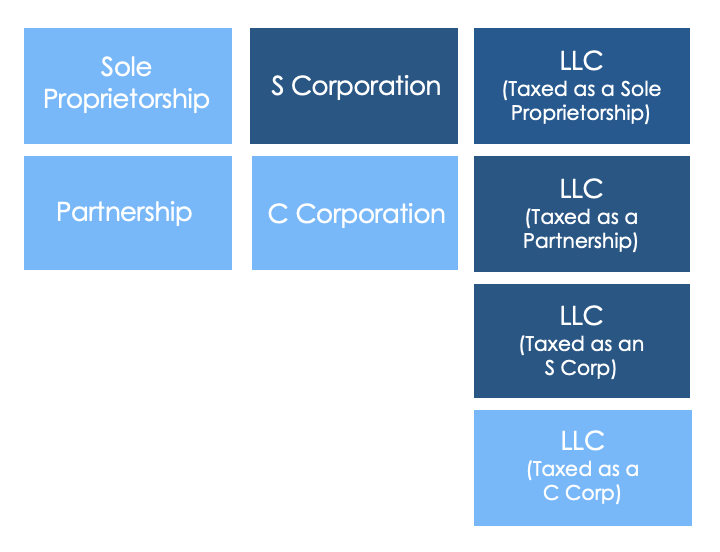 The right entity structure will allow you to grow at a comfortable pace and in the optimal direction. It will invite talent to join and stay at your firm because there will be the right structures in place for eventual ownership opportunities. Entity structures are important when considering a merger of practices. It will afford you more protection or flexibility. There isn't one type of entity that makes sense for everyone. We encourage our clients to consider the realm of entity options and make the best choice for you and your goals.
Here is an article recently published on the various entity structures for advisory practices.
1/3 COMPENSATION, OVERHEAD & PROFIT MODEL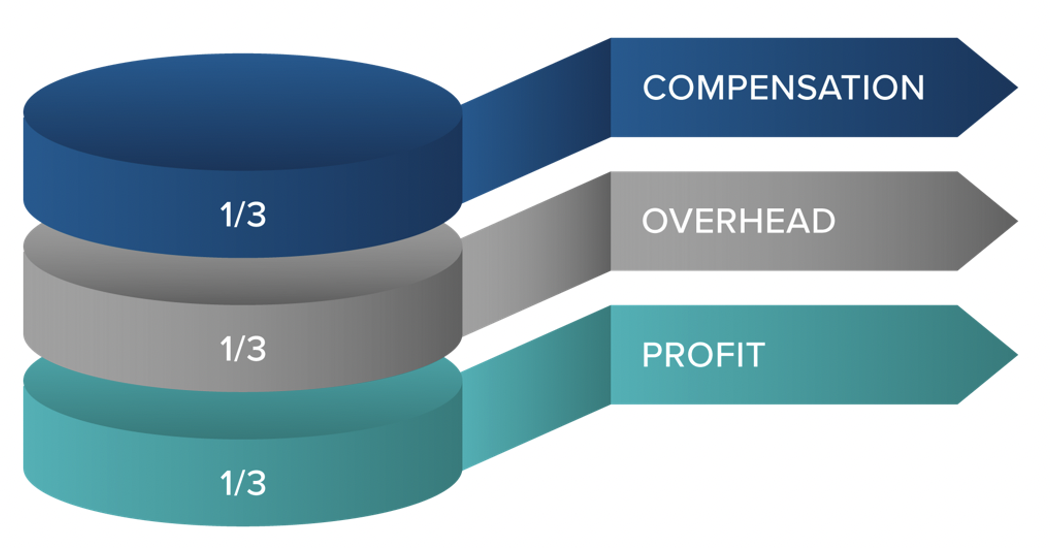 One incredibly common area firms ask us to help refine is in how they break down their expenses. As you've grown, for some firms that's from a sole proprietorship to a multi-partner firm, the way you pay yourselves, your employees, and what counts as overhead maybe needs some revisiting. Oftentimes sole proprietors don't focus on profit because they combine their revenue streams into one soft category that allows them to pay themselves what is needed from the business. But over time, as the firm evolves, this is problematic. We encourage advisors to focus on the optimal compensation, overhead and profit ratios for a healthy business.
You can hear more about this concept on our KPI's of Running a Successful Advisory Business webinar.
EQUITY PATHWAYS FOR OWNERSHIP
A key component of attracting and retaining talent, whether by hiring out of school, recruiting from another firm, or merging practices with another successful advisor, means knowing what that pathway to ownership could be for them. Documenting the requirements and goals for the firm before starting any ownership conversation is absolutely important. Creating an open dialogue with prospective owners, next generation owners or partners, requires you first have a vision and expectations mapped for your firm. Entertaining an ownership conversation is a lot easier when you have already set the stage for potential owners, and are confident that the firm itself is built to absorb and offer the kind of path that entices and motivates an additional owner.
Here's some additional insight on creating ownership pathways within your firm.
CONTINUITY PLAN IN PLACE
The majority of advisors have some version of a continuity plan. But one thing we stress at FP Transitions is around ensuring that plan is viable and accurate on an annual basis. Additionally, a continuity plan is really a basic, stripped back version of a succession plan. Certainly these two plans are NOT the same. When building out a continuity plan, advisors should consider these critical areas for success:
Select the right qualified and licensed partner
Formalize everything in writing, including deal terms (leave no gray)
Include your annual valuation, a sale price and ensure financing
Communicate and review the plan annually
Here's a recent webinar to help guide your continuity planning.
IN CONCLUSION
While these four areas aren't comprehensive solutions to building the right foundation for your practice, they get you started in the right direction. If you do nothing else for your practice this quarter, make it a priority to revisit these four areas and ensure you're built to achieve your upcoming goals. If you are creating a growth machine, or setting your eyes on a merger in the coming year, perhaps its time to get more strategic and buckle down on the business foundations right now.
This is what gets us excited at FP Transitions. When practices evolve to match their growing consumer demand and embrace new strategies that create new challenges. We thrive in navigating the unique situations each of our clients face. Just as there's never a one-size-fits-all answer to your client's life planning and wealth goals, the same applies to our client relationships. If you want to discuss building the right foundations and ensuring you've got a sustainable business, we're here for that.