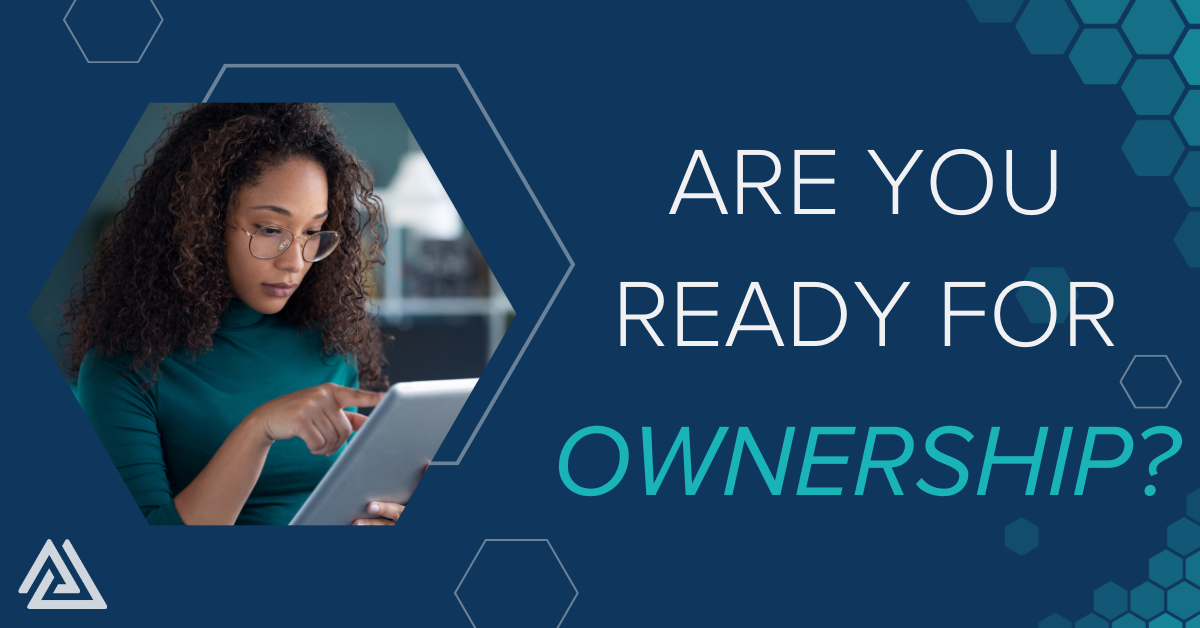 It's the dream scenario for a lot of financial professionals: business ownership. It sounds great, right? It means you get to make important business decisions, make more money, be the boss, and enjoy the freedoms that come with it.

It's all true, but there is so much more to being a business owner. Your investments of time, energy, and money can come back to you in tremendous profits and satisfaction. There are also obligations that go along with the perks. Riding the highs and lows, responsibility for your team, and getting involved in every aspect of the business.

Building a business from scratch takes patience, resilience, and risks. Earning a place in the ownership circle of an existing business takes focus, commitment, and ingenuity. But the real question is: Are you ready to be an owner?
FPT RESOURCE: Rights and Obligations of Equity Ownership

Three things to consider as you move along your career trajectory towards ownership:
1. Your Ownership Goals – What kind of owner do you want to be? Are you prepared for the responsibilities that come with ownership? In addition to "owner," what role would you ideally like to play in the business?
FPT RESOURCE: Entrepreneurs Need Intrapreneurs
2. Your Ownership Readiness – How have you prepared yourself for leadership? What accomplishments have you achieved that demonstrate you're ready for that next step? How are you looking ahead to ensure business growth and future success?
FPT RESOURCE: Preparing Yourself (and Your Boss) for Ownership
3. Your Ownership Fit – How do you align with the ownership and the business itself? How well do you work with the entire team? Is this the place you want to potentially spend the rest of your career?

Examining these important questions–and more–can help you understand the reality of ownership, what you can do to become a better owner, and what kind of firm would be the best fit for your values and career priorities.

Our G2 Ownership Readiness Assessment will help guide through those three important areas of reflection to help you determine whether ownership in your firm–or in any firm–is the best next step in your career. You can also leverage this tool to document professional achievements and contributions to business growth to recommend yourself to the existing ownership of your firm.
FPT RESOURCE: Asking Your Boss for Ownership