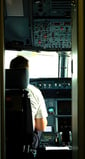 Controlling What You Can, Learning from What You Can't

In times of uncertainty, it is always wise to focus on what you can directly control. Whether we look at politics, markets, regulation, news, or the state of the industry, there have been (and always will be) many events outside of your control as a business owner. How do you deal with this constant noise? Recognize it for what it is and focus on the things you can control with direct action.
Business Growth | Compensation | Continuity | Entity & Business Structure
---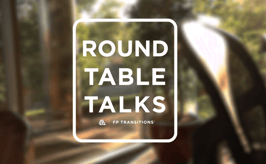 Compliance Audits & Practice Value
with guest David Birnbaum, JD of Bates Group
Join Marcus and special guest David Birnbaum, JD, of Bates Group as they discuss the impact of compliance on business value, as well as the importance of internal compliance audits to stay ahead of any regulatory issues and correction periods that come with them.
Tax & Regulatory Issues | Valuation & Benchmarking | Acquisition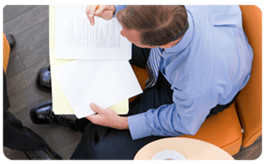 Tax Treatment of an Asset Sale
Choosing between asset or stock sale usually comes down to whether the transaction is external or internal. An asset sale is appropriate for an external transition. Each asset is treated differently when it comes to taxation, so knowing what to expect from your sale will save you from any surprises as the deal progresses.
---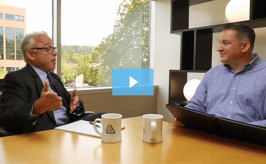 Roundtable Talk - The Art of Compliance
with guest David Birnbaum, JD of Bates Group
In this second of our Roundtable Talks series with Bates Group, David Birnbaum, JD, talks about the importance of getting to know a business and its people in order to effectively help them keep up with compliance.
---
Tax Basics for Small Businesses
EMS Exclusive Resource
Taxes are complicated. They're even more so for small business owners. This white paper addresses - in detail - some basic considerations when deciding how to tackle your business' taxes, and how you can reduce the headache that comes along with them.
---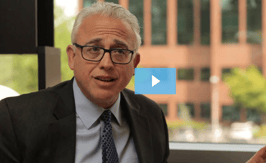 Roundtable Talk - Compliance & Acquisition
with guest David Birnbaum, JD of Bates Group
Monitoring compliance and keeping up with regulations is important for the operation of any financial services business. In this first of our special series with Bates Group, Join Marcus Hagood and special guest David Birnbaum, JD to discuss how compliance impacts an acquisition and the impact of current events on compliance and the industry.
---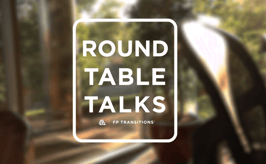 Roundtable Talk - Benefits of Proper Entity Structure
EMS Exclusive Resource
FPT Experts Ericka Langone, JD and Eric Fettig discuss the benefits of proper entity, including liability protections, governance for business leadership and operations, structure and value for future ownership, and tax treatments that make sense for your specific enterprise.
Entity & Business Structure | Next Gen | Tax & Regulatory Issues
---
The Built-In Gains Tax
Succession Management Exclusive Resource
As you choose the entity structure that's right for your unique business and move to incorporate properly, one big consideration are the potential taxes that could apply when moving from a C-Corp to an S-Corp. In certain circumstances assets held by the C-Corp are subject to the Built-In Gains (BIG) Tax. This resource explores these circumstances and how to plan for them and their impact on your long-term plans.
---
Navigating Income & Entities with a FINRA Focus
EMS Exclusive Resource
In this exclusive Roundtable Talk, FPT experts discuss this regulated flow of revenue from a Broker Dealer as well as how to properly sweep it into the entity. They cover appropriate documentation between advisor and entity as well as avoiding common troublesome situations when it comes to BD revenue.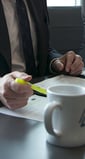 Components of a Deal

Whether you are buying or selling, it is important to understand what is being bought and sold and what expectations both the buyer and seller have of each other. Absent these details, it is difficult, if not impossible, to determine if an offer is fair. In this article we discuss the concept of shared risk / shared reward, how deal terms affect overall purchase price of a business, financing options, tax treatments, and common deal structures.
Deal Structure & Documentation | Acquisition | Tax & Regulatory Issues
---
Setting Up An Entity : Elections & Timelines
In this Roundtable Talk, FPT experts Ericka Langone, JD, and Eric Fettig discuss the details of setting up (or restructuring) your entity to suit your business' unique situation, including: documentation, filing timelines, and key players in the process. They highlight the importance of proper entity elections to support your overall short-term and long-term business goals.
---
Real Estate and Lease Issues for Advisors
EMS Exclusive Resource
Most small businesses need to lease space. Working from home may be an option, but it can be difficult to expand beyond a one-person practice without a more spacious, professional setting. When choosing the right office space there are many things to think about including size, buying vs. renting, expansion options, and expense. Take the time to find the right place for the work that you od.
---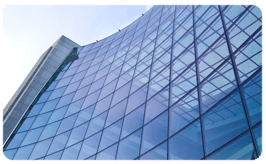 SEC Proposed Rule & Proposed Amendments - Business Continuity & Transition Plans
This expert opinion explores the reasoning behind and implications of SEC Proposed Rule 206(4)-4 and Proposed Amendment to Rule 204-2 concerning Business Continuity and Transition Plans; plus an overview of the new regulations expected under the new rule.
---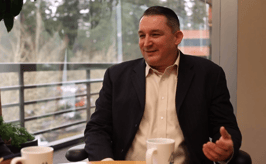 Roundtable Talk - DOL Rule & Regulatory Issues
EMS Exclusive Resource
In this unscripted video FP Transitions' Douglas Kreft and Marcus Hagood focus on the impact and evolution of the financial services industry given various regulatory developments over the past year.
Tax & Regulatory Issues | Continuity Planning | Roundtable Talks
---